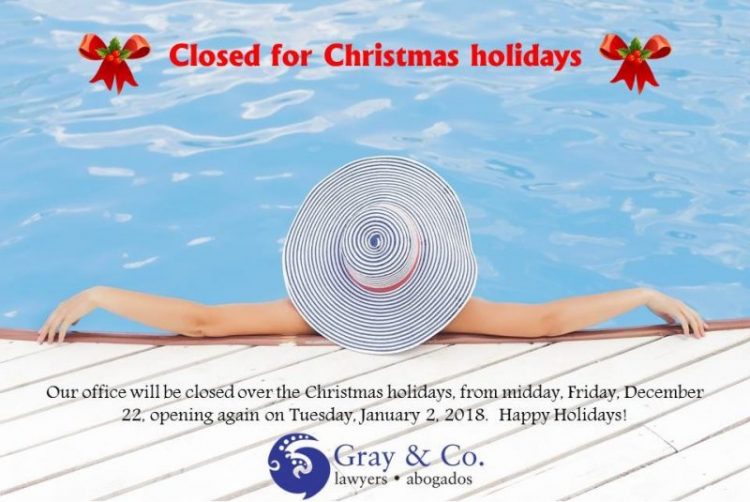 We have a number of Christmas Holidays this year, which we would like to draw your attention to:
Mother's Day 2017
Friday, December 8, 2017 – our office will be closed.
Christmas Holidays 2017:
Our office will close at mid-day on December 22, for a Staff Christmas lunch. We will be back on the 2nd of January. During the holiday period, we will have a skeleton staff avilable for emergencies, but any routine things (such as annual renewal fees and corporate matters) should be requested before we close for Christmas.
We appreciate your cooperation and wish you Happy Holidays this Christmas and New Year's season.