March 30, 2017 – Executive Order #62
Rules for Non profit Organizations: associations & foundations
This Order was issued by the Ministry of Government ("MinGob"), regulating Non Profit Organizations, such as associations and foundations.
Examples of such Not-for-Profits are:
associations
private not-for-profit foundations
churches
religious churches, congregations or communities
federations or other entities which are not tied with cooperatives, sports, agriculture or other types which have special legislation.
In simple terms, this Executive Order establishes the basic requirements for registering a Not-For-Profit with MinGob, who is in charge of granting "legal status", which is later published and made known through the Public Registry of Panama.  Unlike companies, which receive their legal status simply through the filing at the Public Registry, in the case of Non Profit entities, it is MinGob who grants them legal standing.
It is easy to present the papers to MinGob, but you will require the services of a lawyer.  The basic requirements are:
Power of attorney and Application by the lawyer
Articles of Association, establishing the Board of Directors and approval of the Bylaws, signed by the President and Secretary
List of the members of the Board of Directors (at least 3 members) – natural or legal persons.  If you include a legal person, this entity must approve (shareholders or stakeholders) participation in the Board of Directors.
The Bylaws, which should be duly signed by the President & Secretary
Two full sets of copies of the entire set of documents.
The entity must not have private beneficiaries and may in no way dish out income or donations received to members, board members or founders.  It may, however, hire staff.
Bylaws of Non Profit Organizations
The Bylaws of the Not-For-Profit Organization should contain the following:
Name – in Spanish or with a translation to Spanish
Registered Address in Panama (changes must be notified)
Geographic area in which it will operate
Detailed objectives – is it philanthropic, union or other nature
Initial capital or donations to the entity and money raising actions
Will it require quotas?  If so, who sets the quotas?
How to become a member, how human rights are upheld, and other basic Constitutional rights
Losing membership
Rights and duties of members
Governing bodies: General Assembly, Board of Directors
Who is the legal representative?
Changing the bylaws?
How the accounts will be registered? Manner in which you will record funds received and spent?
Can branches or chapters be set up?  How is this to be done?
What is the process for dissolving and liquidating? How will the funds be used on dissolution?
If there are mistakes or errors in the documents handed in, you have 60 days to fix them (once notified), otherwise the request will be denied.
Board Members
Members of the Board  must be residents of Panama: natural or legal persons, Panamanian or immigrants.  Embassy staff, diplomats, and other State or international entity envoys, may also be members.  Global Non Profit bodies may also help establish local Not-For-Profit bodies and appoint resident board members, such as:
Chambers of Commerce
Philanthropy
Culture
Religion
Education
Science
Art
Sport
Other matters
Order #62 regarding Non Profit Organizations also covers other matters like:
Review and Inquests
Records
Use of funds – prudence and purpose
Changes of Bylaws
Setting up branches of foreign bodies
Dissolving and liquidating
Supervision, follow-up and reviews
For more information regarding setting up a Non Profit Organization, please contact Betsy Moran.  She will assist with the registration process, and follow up to get all of the permits, including tax exemption status.
Footnotes:
Immigration Update: June 2017
Of particular note, in this immigration update is that the Friendly Nations visa is available to immigrants from Europe, North America and other countries listed.  There have been no major changes in the requirements for work permits under Friendly Nations. We have been hearing a lot in the news regarding the change to 90 tourist permits for citizens of Venezuela, Colombia & Nicaragua,  but the updates at immigration  do not affect European or North American citizens.
In recent years, Panama has been  careful with immigration policies, to not be seen as favoring or discriminating against a particular nationality. Nevertheless, the current climate in the region is pushing a wave of immigrants into Panama. And there has been a "push back" against this wave.  Panama is not, obviously, the only country where refugees and illegal immigrants are being rejected. Many European nations have made it clear that they are not willing to welcome many newcomers, despite obvious crises pushing the waves of refugees and immigrants to seek safe havens.
Work Permits:
The work permit tied to the Friendly Nations visa is very simple to apply for.  After applying for immigration status, it is necessary to apply separately to the Ministry of Labour for this permit.  The requirements to be met at the Ministry of Labour are:
Power of attorney (to the lawyer) and application
Certified copy of the immigration resolution, granting residency
Immigration Status certification
Certified copy of the immigration card – Permanent residency
4 passport photos
Joan Villanueva is available for more information regarding this application process.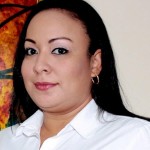 Back in 2016 and in early 2017, there was a lot of debate on the issue of work permits. Panamanians complained that too many work permits being granted to foreigners under the friendly nations visa program.  The complaints were based on the fact that Friendly Nations work permits appeared to bypass the rules on 10% rules (no more than 10% of employees in a company should be foreigners) or 15% for certain professions or executives.  See, for example:
However, this has not be put into effect so far.