Roberto Bosco Cire
Lic. en Derecho (USMA 2004)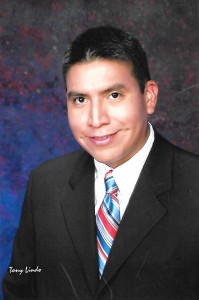 Independent Associate
---
Contact Information
tel. +507 6774 6836
Bar Admission (Panama)
2005
Areas of Expertise
Family Law
Criminal Law
Condominium Disputes
Languages
English
Spanish
Is an official translator (English-Spanish-English)
Roberto Cire is an independent practitioner who started his professional career as a lawyer working for the Governor of the Province of Panama, attending appeals against administrative decisions.  In 2005, he began working for a law firm in the field of Criminal Law, attending English speaking clients.  Since 2013, he has undertaken cases in the areas of Family Law, Civil litigation and land title disputes. Roberto is a licensed translator, and has worked with students of the London School of Economics and the University of Cambridge who are undertaking special studies in the Darien region.
During the course of his studies, Roberto has also undertaken training in a number of specialist areas:
Public Contracts
Translation of texts
Criminal Systems (in line with the new criminal system adopted in Panama)
In his work, Roberto has participated as a litigation lawyer in Family Law in the circuits of San Miguelito and Panama, in both divorce proceedings as well as issues of custody and child support.  In the criminal law field, he has represented clients in the Circuits & Provinces of Panama, Colón & Coclé. In the area of Condominium disputes, which are often heard at a Municipal or even Sheriff's level, he has negotiated settlements as well as taken disputes through the various levels of the dispute resolution process.  He regularly works on getting changes to Boards of Condominium Associations registered with the Public Registry through Law 31 (2010) and any issues which may arise with the Ministry of Housing.